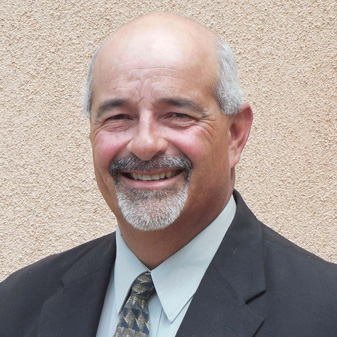 Bobby Ortega
President
District 2
Bobby Ortega was elected to the Kit Carson Electric Board of Trustees on May 12, 2005 to represent District 2 which includes Questa, Cerro, Costilla, Amalia and Red River. Since his election, Bobby, has served as Vice President on the Executive Board and in June of this year he was elected President of the 11 member Board of Trustees. In addition to presiding over board meetings as President, he sits on all board committees. Bobby has been an active member in his community for many years. He brings an extensive background of experience in business and community service in both the public and private sector. He is currently Executive Vice President and Chief Lending Officer for Centinel Bank of Taos where he has been employed for 30 years. He has served the community in many capacities including his service to the Village of Questa from 1986 through 1998 when he served as a Councilman and later as the Mayor of Questa.
As President of the Board, Bobby is committed to providing progressive leadership and professionalism. He brings a fair and open minded common sense approach to governance. He cites the diversity of the board members as an asset and complements the board for their efforts to keep rates affordable for our members. Bobby attributes the employee base of KCEC as a major strength of the organization and praises their hard work and dedication to providing reliable service to the members.
Bobby considers it a privilege to serve the members of Kit Carson Electric and is committed to maintaining an open door policy for all members. He values the member participation and input and cited the great turn out for the annual meetings as an example of the interest that members have in their Cooperative. He encourages members not to hesitate to contact him should they have any problems or concerns related to the Cooperative.
In addition to the core business of Kit Carson to provide reliable electric service to its members, Bobby sees Kit Carson Electric as a major player in providing economic development opportunities for its members and the community. He cited the networking that is ongoing throughout the Kit Carson service area and, more specifically, the projects in District 2 including collaboration with the Village of Questa and Molycorp in the development of a solar panel manufacturing plant. He also mentioned discussions with the Costilla/Amalia communities to help bring fiber optic phone service by working with Qwest to utilize existing KCEC transmission lines. The Cooperative has also initiated discussions with the Rio Costilla Cooperative Livestock Association (RCCLA) to identify possible joint ventures related to renewable energy projects and economic development.
Ortega also mentioned that this upcoming year Kit Carson Electric will be hosting the NM Rural Electric Annual Conference in Red River. The conference will draw several hundred attendees from throughout the State of New Mexico. Bobby believes that in an environment where rates increase, and will inevitably increase in the next few years, will be very challenging times for the rural electric cooperatives across the country but he feels that these times will also be ripe with opportunity for Cooperatives that are willing to rise to the occasion. He cited the area of renewable energy as an example where Kit Carson Electric has become a leader. He also believes that changes in technology will be one of the main drivers of how we deliver electric service in the future. In addition, he feels that energy efficiency will be in the forefront and feels that consumer education will be very important for our members in addressing these issues.
Bobby resides in Questa. He is a lifelong resident of Taos County. Bobby has two sons, Robert Jr. and Dwayne, and one daughter, Cassandra. He has one grandson (Diego) and three granddaughters (Mikeala, Mariana and Ryen). In his spare time, Bobby enjoys riding his horse and working on his ranch, where he raises beef cattle. He also owns and operates a small gravel pit operation. He is an active member of the Questa Citizens Acequia Association, serving as President of the Commission.
Members can reach Bobby at 575-586-1051 (home), or by e-mail at bobby@kitcarson.net.
---
THe KCEC Team
Cristobal Duran

Vice President

District 4

Bernie Torres

District 2

Martin Dimas

District 1

Luisa Valerio-Mylet

District 1

Sylvia Vigil

District 4

Russ Coyle

District 5