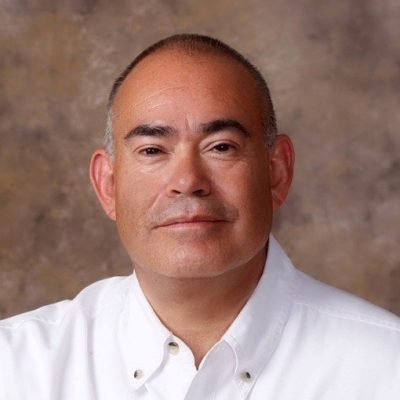 Mr. Luis Reyes has been Chief Executive Officer and General Manager at Kit Carson Electric since 1993. Mr. Reyes began his work with Kit Carson Electric in 1984 as a System Engineer. He serves as Chairman and Director of National Rural Telecommunications Cooperative. He serves on the boards of the Kit Carson Museum, the Taos Business Alliance, Citizens of Economic Diversity, Leadership New Mexico,
Kit Carson was awarded a $45 million grant and an accompanying $19 million loan from the American Recovery and Reinvestment (ARRA) stimulus funding. The project is expected to span about 3,000 square miles of New Mexico and will include smart grid technology in addition to high-speed broadband to rural communities. Kit Carson "fiber-to-home" project will allow greater bandwidth, providing the quality necessary for applications such as telemedicine, teleconferencing and video sharing for education, business, and entertainment. Once completed, the co-op's project will make broadband service available to 29 communities, reaching about 20,500 households, 3,600 businesses, and 183 community institutions, including hospitals, schools, and other government facilities. Two Native American pueblos will also receive broadband service once the project is complete.
On October 22, 2013, Kit Carson Electric Cooperative won the prestigious Utility of the Year Award from the Solar Electric Power Association (SEPA). KCEC was selected from among 11 nationwide nominees.
As CEO of Kit Carson Rural Electric Cooperative in Northern, New Mexico, Luis Reyes has provided vision and leadership to turn the Coop into a company that offers a variety of diverse, competitive services including broadband Internet, renewable energy alternatives, and low-cost propane. His dedication to the co-op's mission is to deliver exceptional customer service with efficiency, professionalism, accountability and develop sustainable economic opportunities, which benefit it's service communities. He has thrust the Co-op into the limelight regionally and nationally.
At the NRCEA meeting in 2002, Reyes accepted the NOVA Award as Kit Carson was recognized for it's contributions to the community. The Co-op has brought high-speed Internet access to local schools through its Telecommunications Division, helped lower heating costs through the Propane Division, and built an additional building to their headquarters for a call center that has provided jobs that don't hinge on the seasonal tourist trade.
Kit Carson was also recognized in November 2002 by the New Mexico Association of Commerce and Industry, for its work in helping build strong vital communities in Northern New Mexico. Reyes accepted the VIVA award which recognizes businesses that demonstrate their unique vision or corporate philosophy, their investment in the community, their vitality through the organization's growth or financial strength, and their action to make New Mexico a better place to live.
* As CEO, he and the Board of Trustees have:
* Developed business diversification strategies to create separate Telecom, Propane, and Internet Divisions.
* Increased Co-op's total plant investment to $75.3 million
* Secured Co-bank financing for a call center facility, that has created jobs in our community.
---
THe KCEC Team
Cristobal Duran

Vice President

District 4

Bernie Torres

District 2

Martin Dimas

District 1

Luisa Valerio-Mylet

District 1

Sylvia Vigil

District 4

Russ Coyle

District 5