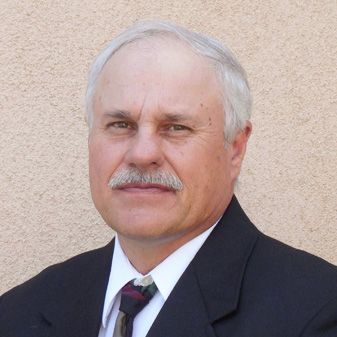 Bruce Jassman
Treasurer
District 5
Bruce Jassman was elected in 2008 to the Board of Trustees and holds the title of Treasurer of the Board. He is a graduate of New Mexico State University and currently is a local contractor and runs a Trucking business in Eagle Nest, New Mexico.
As a part of the Board, Bruce contributes to the cooperative in many facets. During his tenure he has been a part of the following committees:
The Electric Safety Committee which meets to review safety practices and procedures with management and staff
The Payables Committee which reviews all expenditures of the Cooperative
The Bid Committee which opens and reviews all bids
The Finance/Audit committee which reviews financial goal setting and financial policies, cooperative investments
The Audit Committee works with the Cooperative's auditor on the scope of the audit for the Cooperative
The Solar Committee which works with the CEO related to the Solar PV projects in the KCEC Service Area
Bruce is married with 2 children and lives in Angel Fire, New Mexico.
---
THe KCEC Team
Cristobal Duran

Vice President

District 4

Bernie Torres

District 2

Martin Dimas

District 1

Luisa Valero-Mylet

District 1

Sylvia Vigil

District 4

Russ Coyle

District 5